Zoom the image with the mouse
Have Questions? WhatsApp Us
Genuine Product Guarantee

Authorised dealer of brands we offer

In-House Experts

We know our products

Free Returns

Hassle free 7 day returns

Regionwide Delivery

Free shipping over AED 199
MI Kingsmith Treadmill R2 12KM/H - XIAOMI
Dubai Shopping Festival Sale - Save 5%! + Free Shipping above AED 299*
Sale Ends Once The Timer Hits Zero!
(*) Discount will be applied at checkout, Use code GET5OFF.
(*) Discount is applicable for orders below 1000 AED only.
Goldsmith WalkingPad treadmill Walk and run freely, hard technology, thewhole family starts fitness and light life Walking and running dual...
customers are viewing this product
Goldsmith WalkingPad treadmill

Walk and run freely, hard technology, the
whole family starts fitness and light life
Walking and running dual mode | Treadmill 180° fully foldable | 0.11㎡ upright storage | Intelligent foot control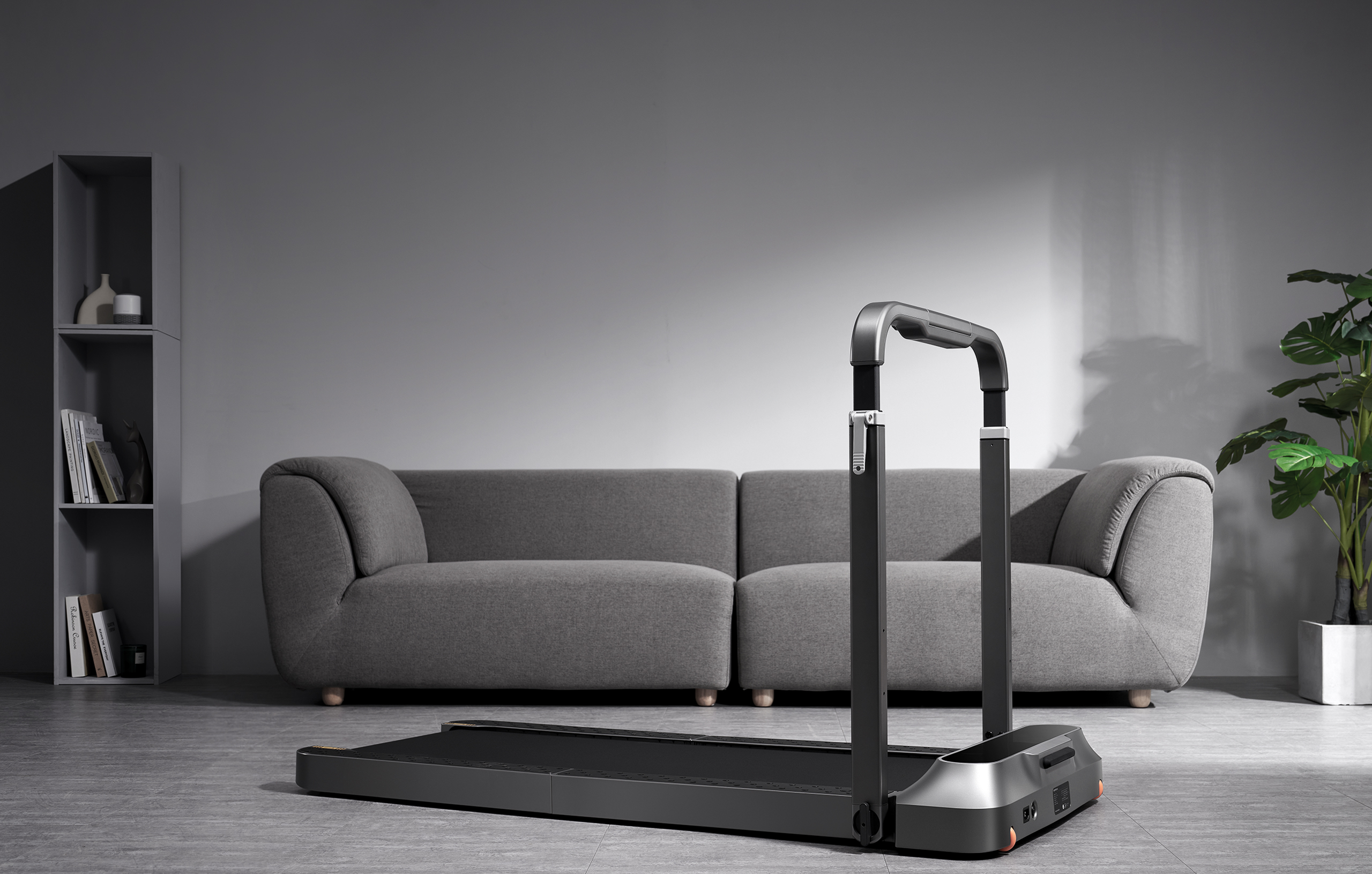 Walk and run upright storage

Three forms freely switch

Intelligent foot control speed

Master fast or slow

Treadmill really folded in half

Quick-release armrest, easy to fold

APP Smart Course

Exclusive personal training, automatic pace

IOT linkage

Intelligent voice control

Brushless motors are more trouble-free

Run safely without disturbing neighbors
The background of the R&D team of the University of Science and Technology of China
82 patent blessings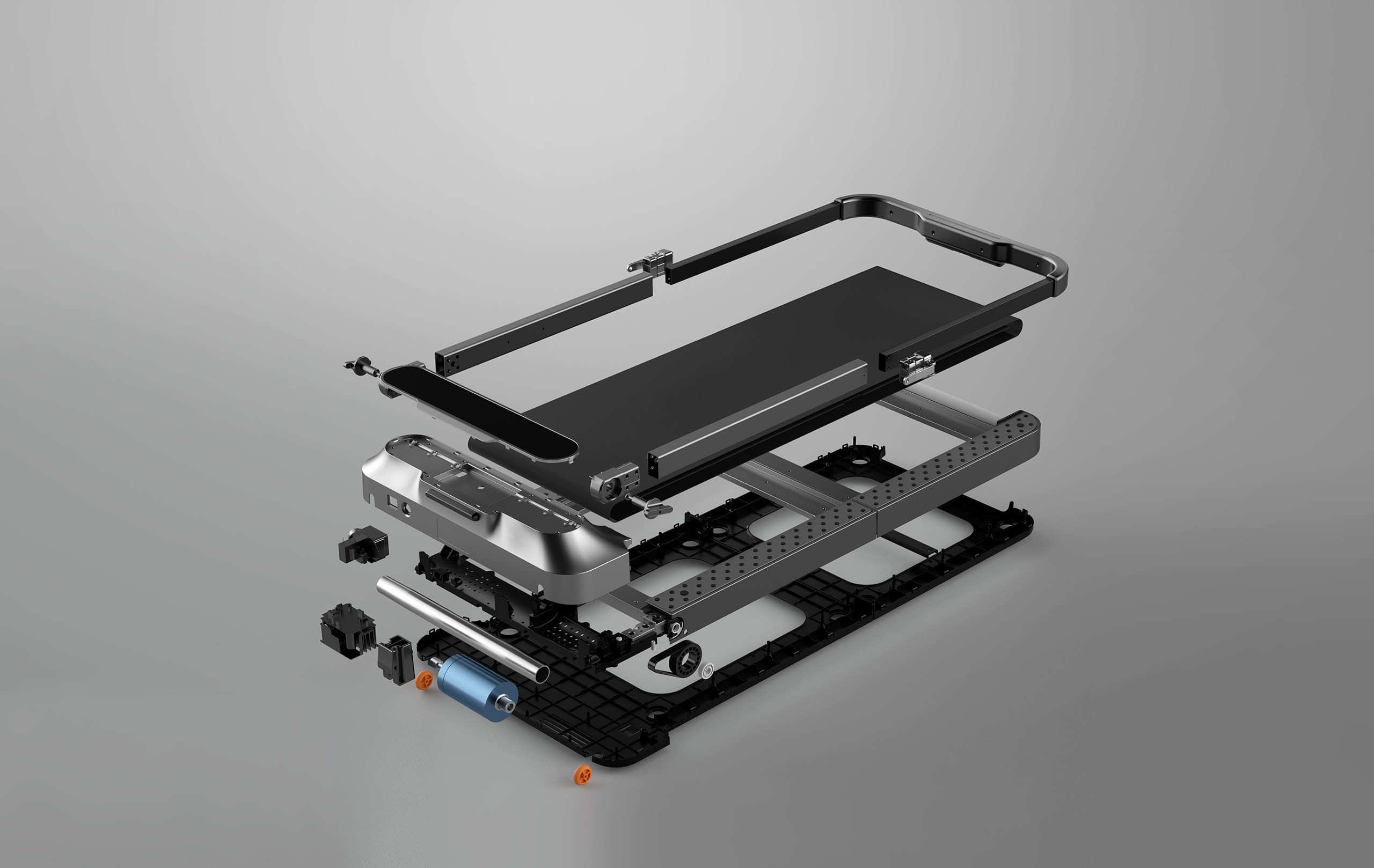 Note: The rendering is only for the effect, please refer to the actual product.
Exported to 48 countries and regions,
setting off a global home movement frenzy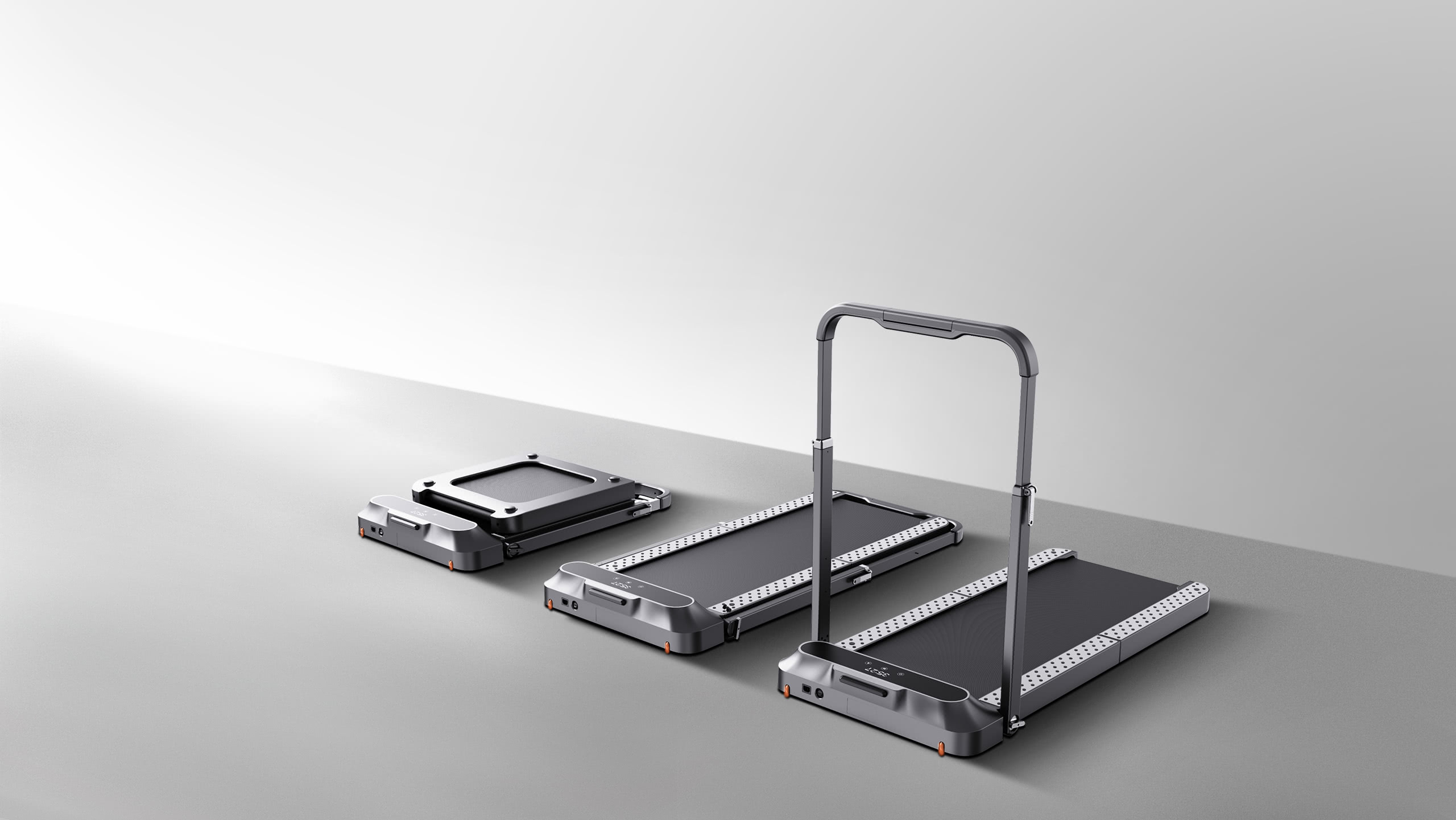 Walking, knees are not easy to hurt,
running and burning fat fast enough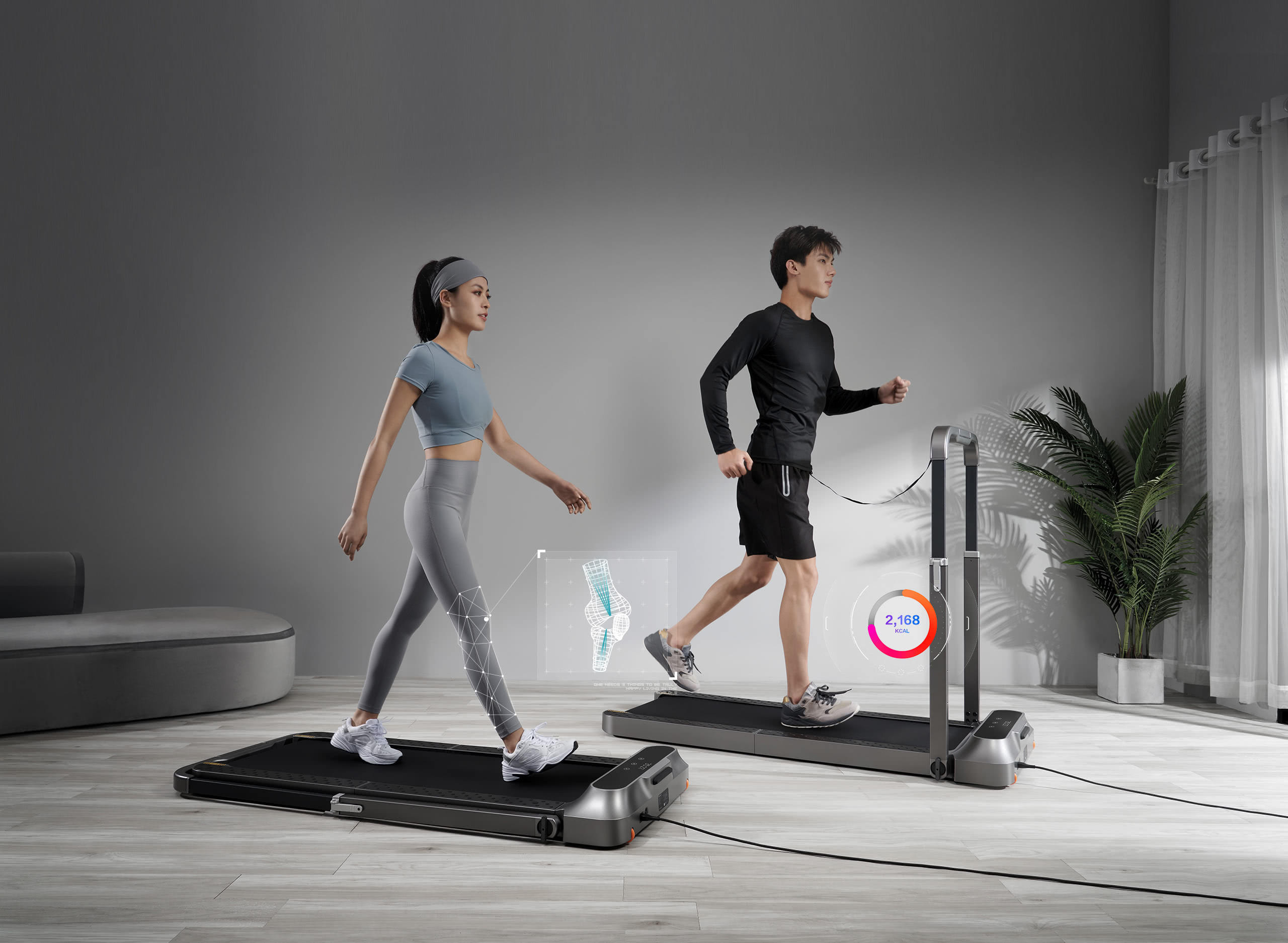 Note: The armrest is lowered to turn on the walking mode, and the armrest is raised to turn on the running mode.

The whole machine is folded again and again, and the
space is saved again.
The quick release design makes it easy to adjust the height of the armrests, and the unique hinge design allows the treadmill to be folded in half easily.
The simplicity and integration save space, occupying an area of ​​only 0.11 square meters.
Folding design patent number: ZL201721078839.2
Patent type: Chinese utility model patent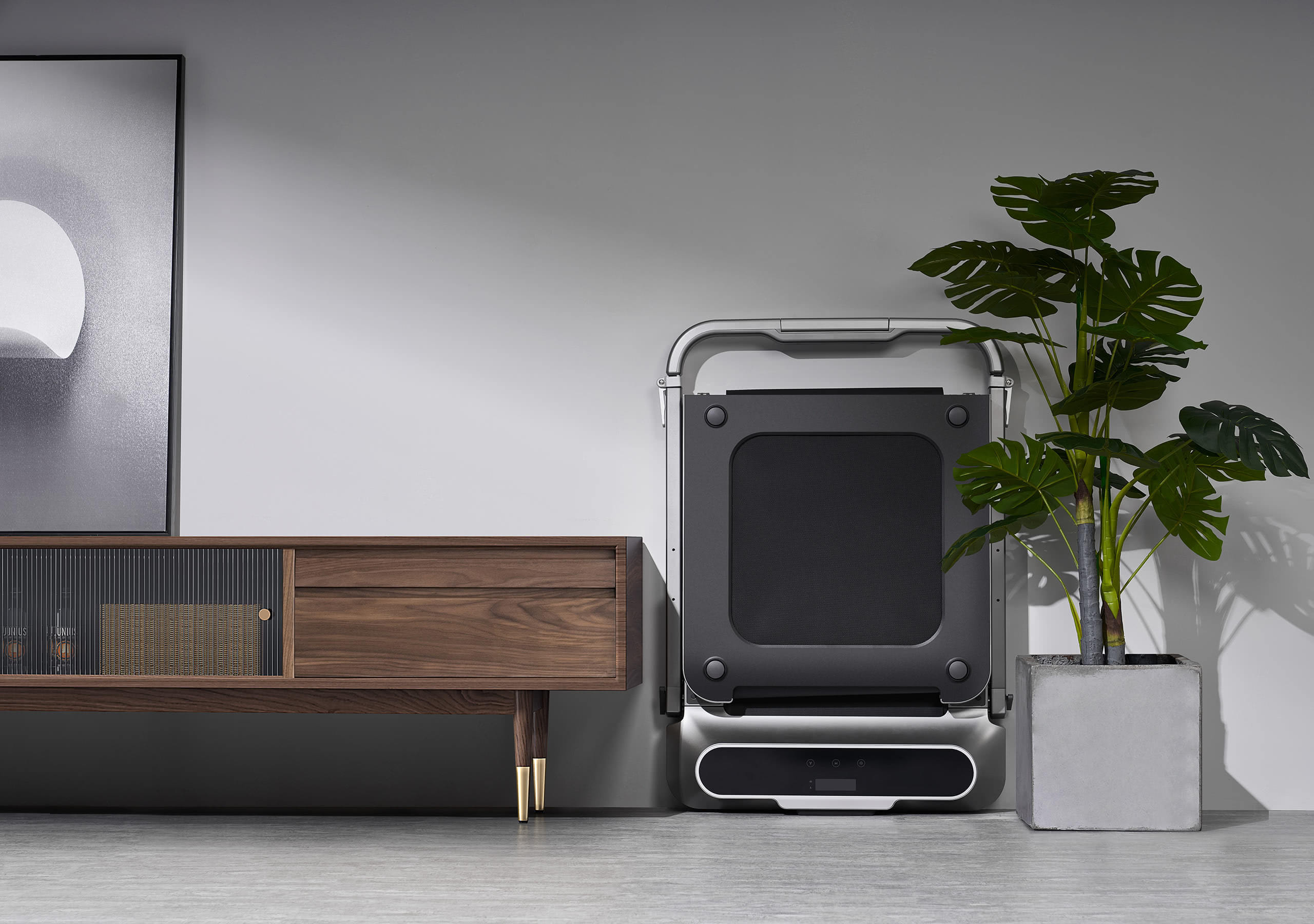 Minimalist, harder core
It adopts one-piece aluminum alloy frame design, quiet black spray paint, simple and tough shape,
interpreting the beauty of the balance between design aesthetics and sense of strength.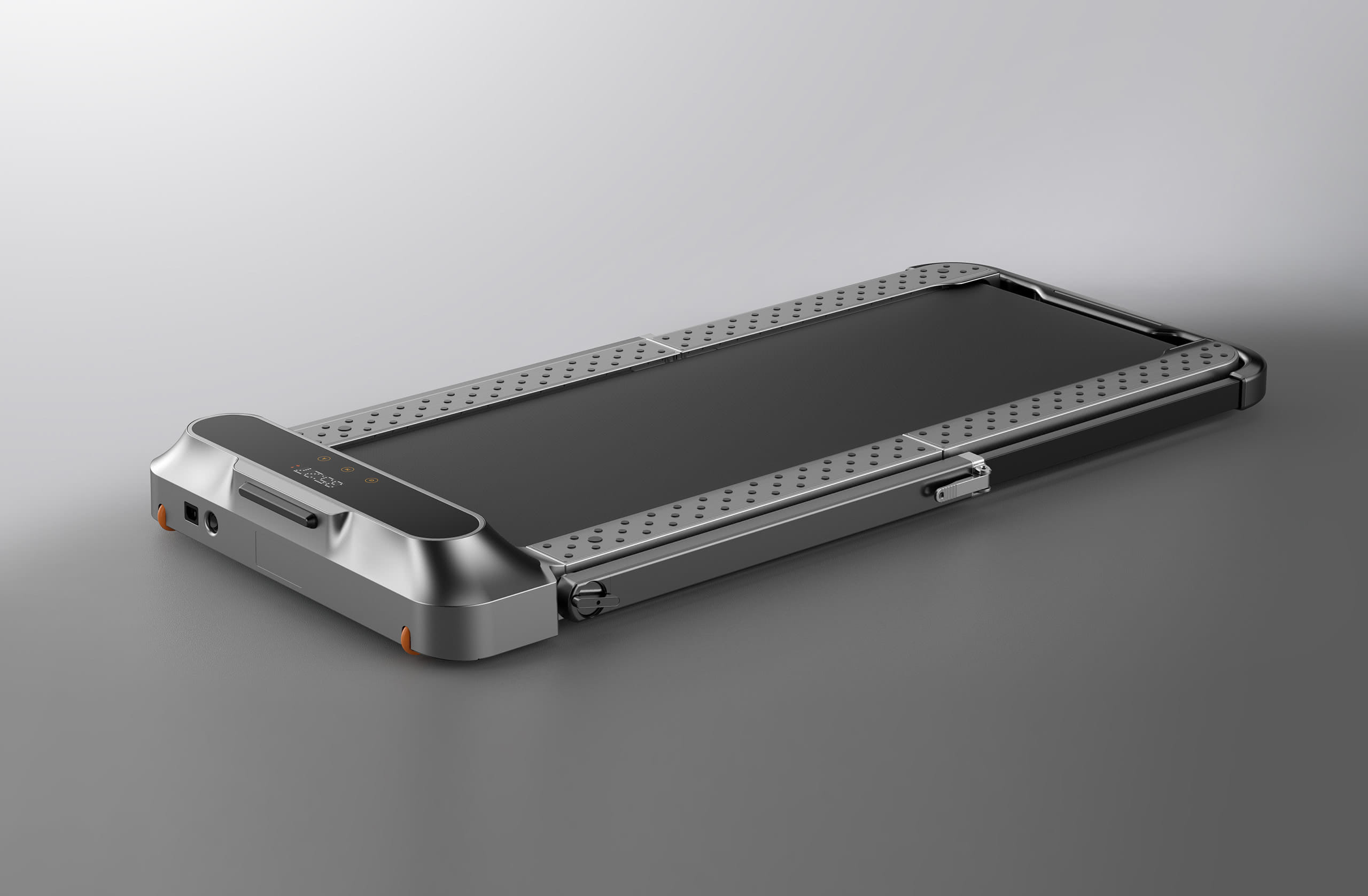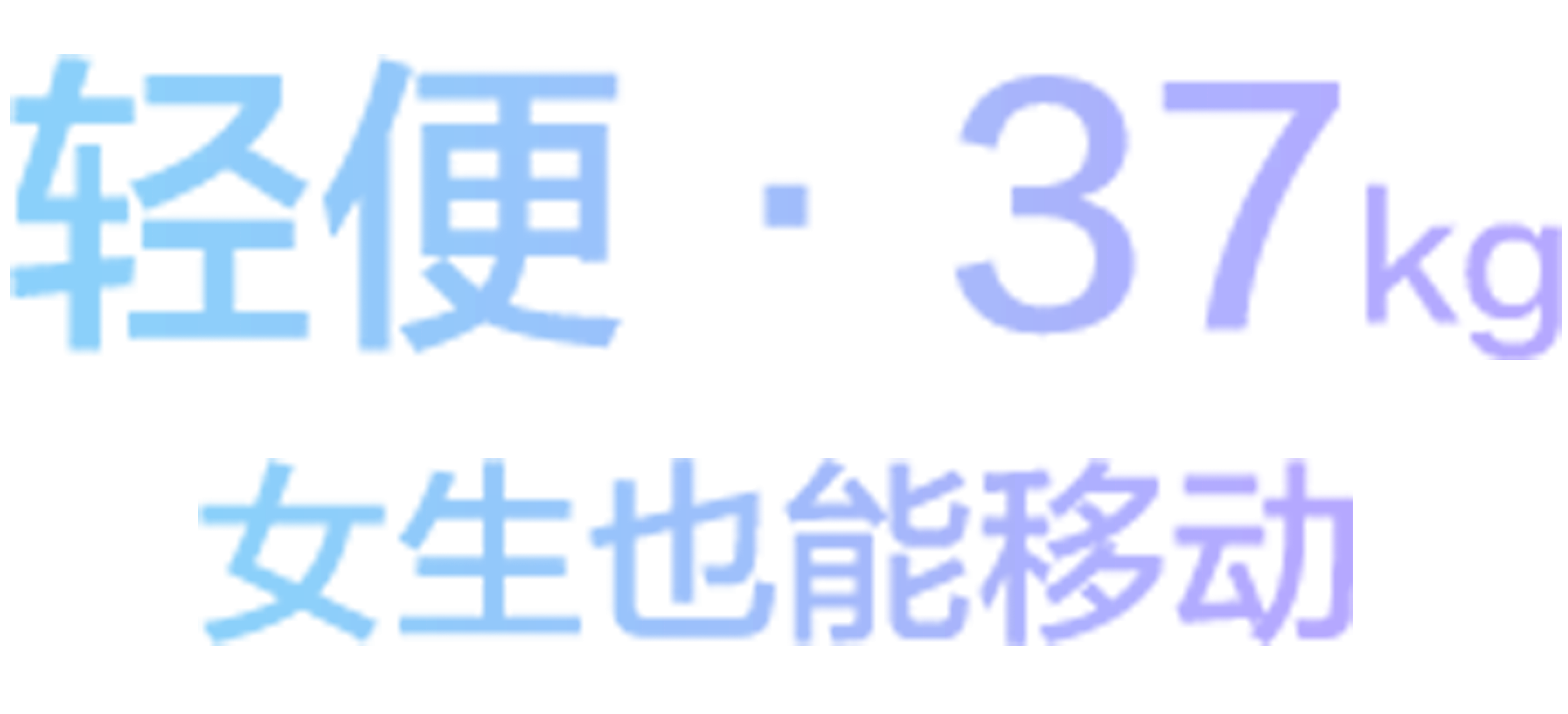 Smart integration into life,
personal education close at hand
Three small steps of intelligent upgrade, a big step on the road to liberate your hands.
Smart APP exclusive courses will help you take every step of the way to advancement.
Intelligent foot control speed

Intelligent voice running

Smart APP Course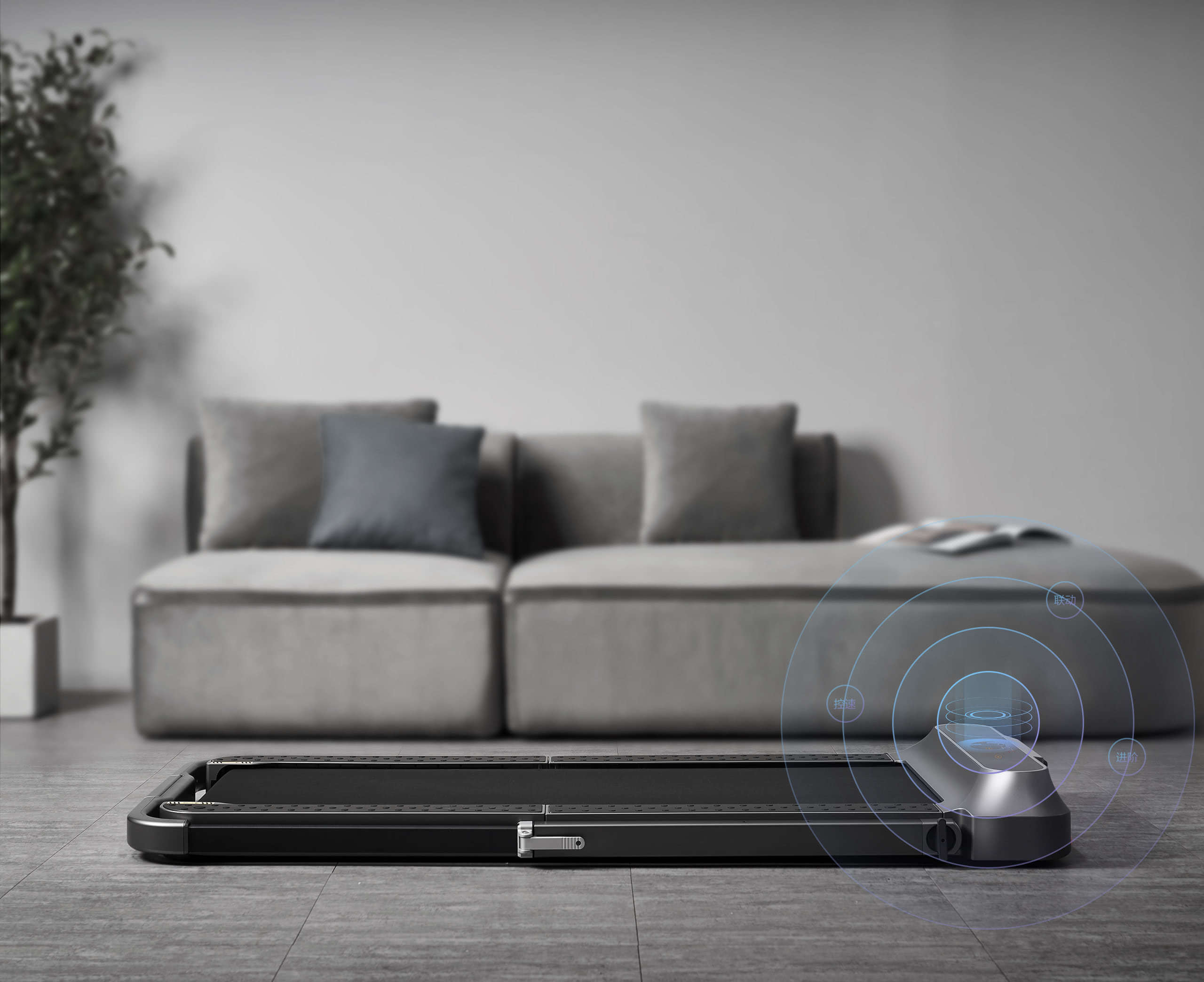 Jiaogan intelligent speed control
speed obey pace
The speed of 6km/h starts in the morning and walks to burn fat, and the speed of 2km/h is for walking and digestion after meals. The pace is controlled by your footsteps.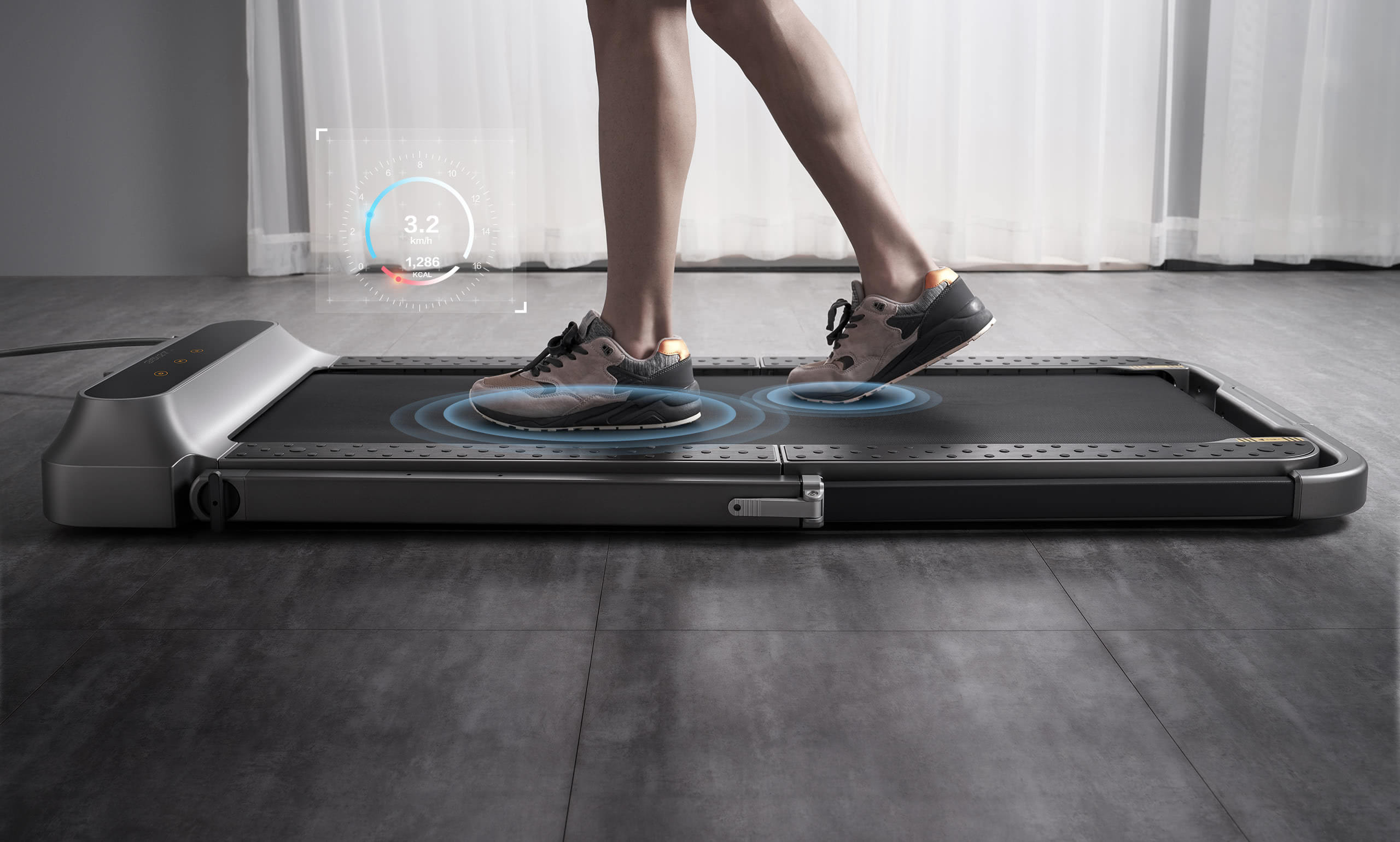 Note: Foot sensing speed control only supports walking mode, with a speed limit of 6km/h

Xiaodu voice control,
just run, leave the rest to it
Call your smart speaker, start and stop, control the speed, and help you solve it without hands.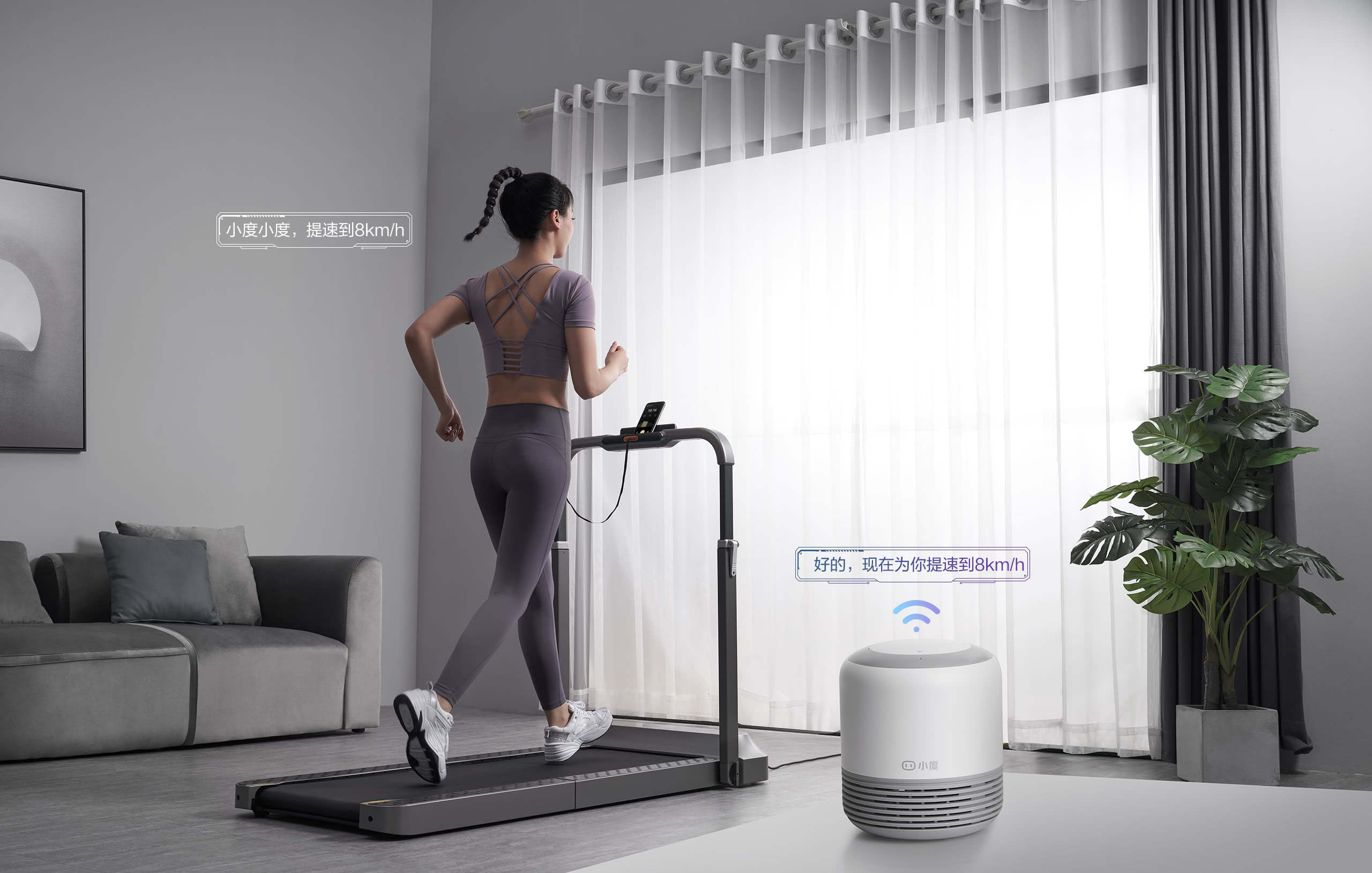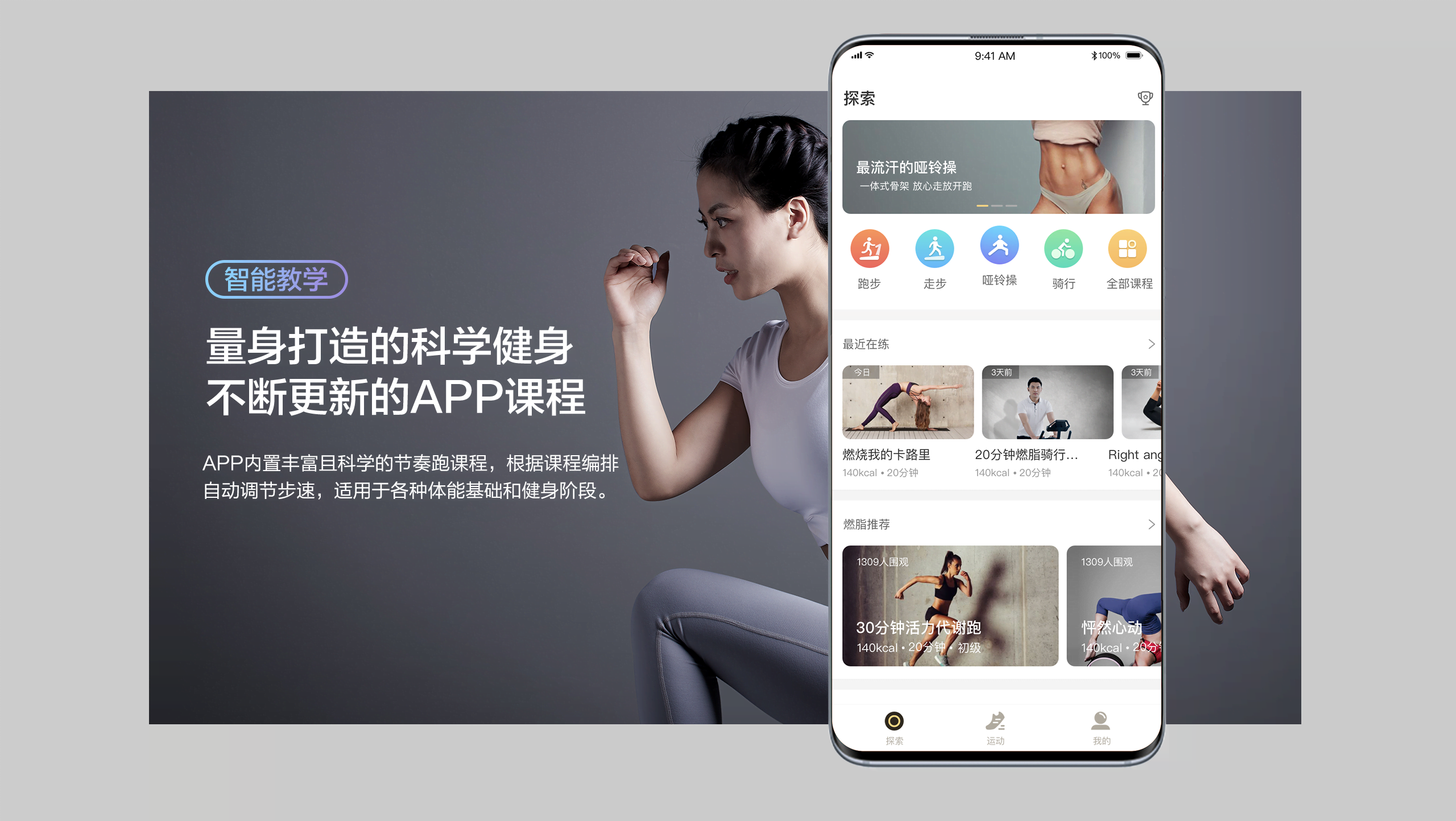 Sports comfort, sports enthusiasm
Comfortable, intimate and safe treadmill and running belt design restore the real running experience.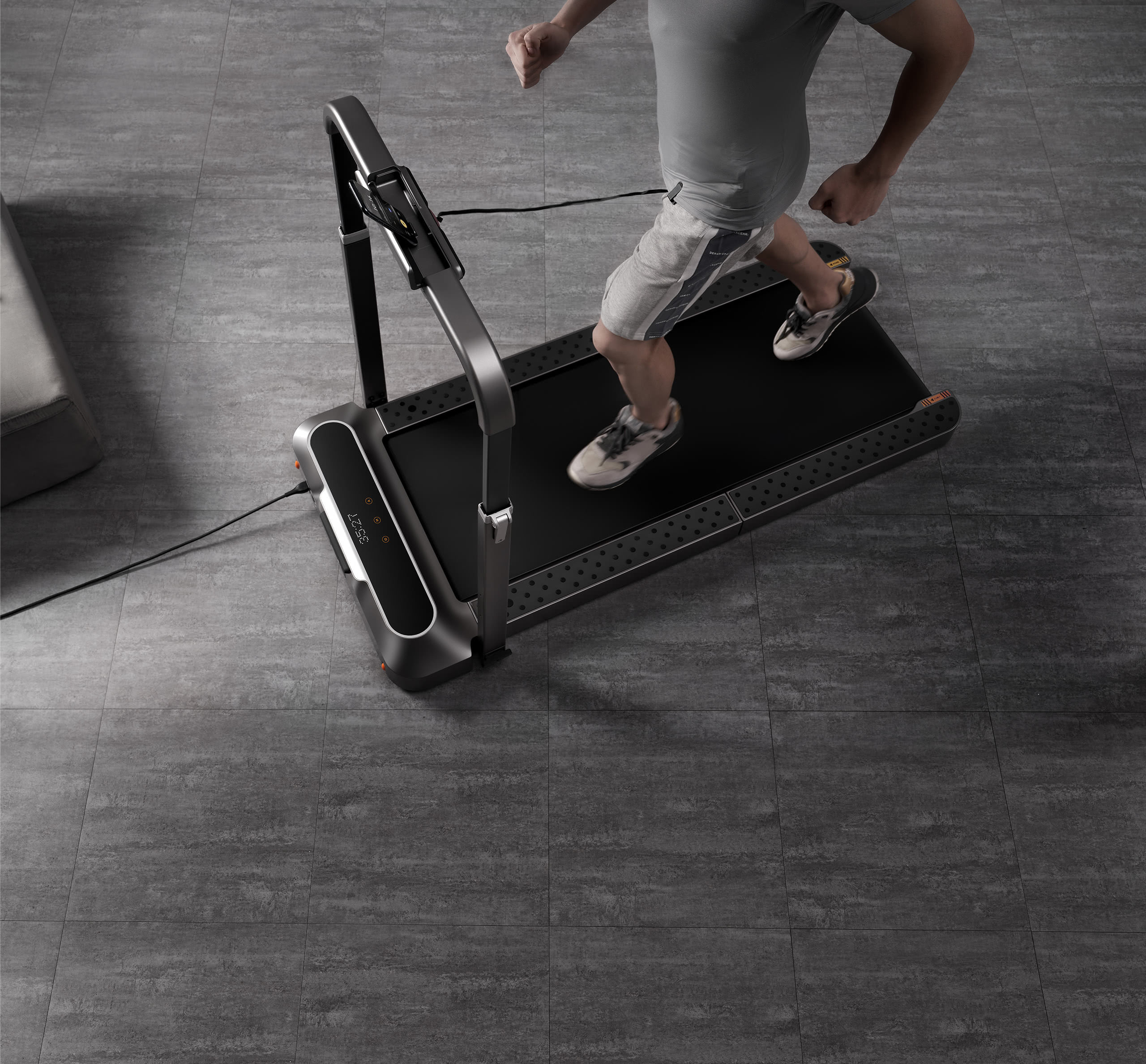 The low-wide treadmill is more
comfortable, and you can run without restraint
610mm, the golden treadmill width similar to the shoulder width, and the low-profile treadmill equipped with 70mm, have a higher safety index.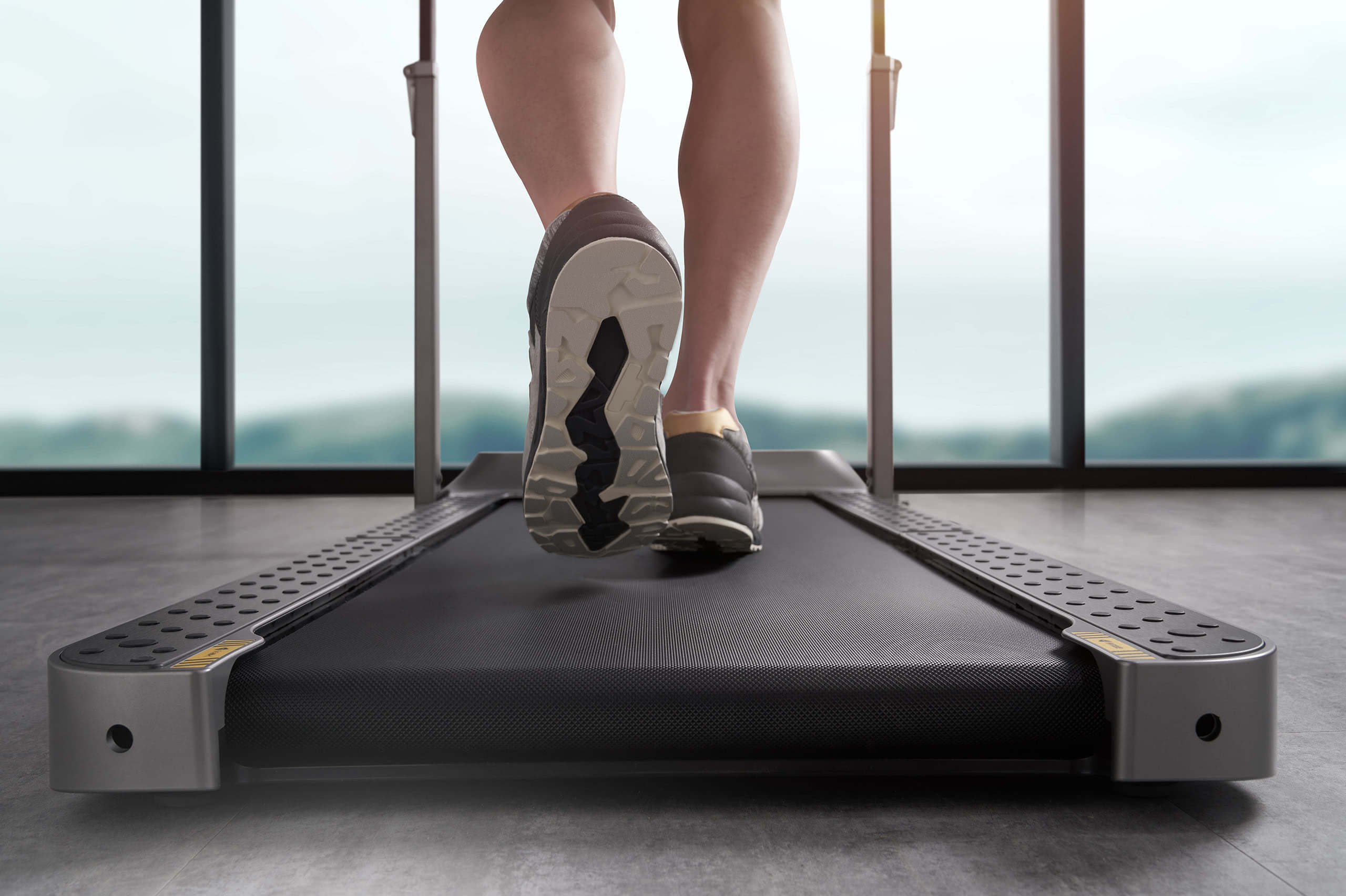 Shock absorption, noise reduction, anti-static,
elastic running belt, outstanding foot feel
The four-layer professional track-level running layer structure has superior resilience performance, making
it more comfortable to land softly, and every step is light and labor-saving.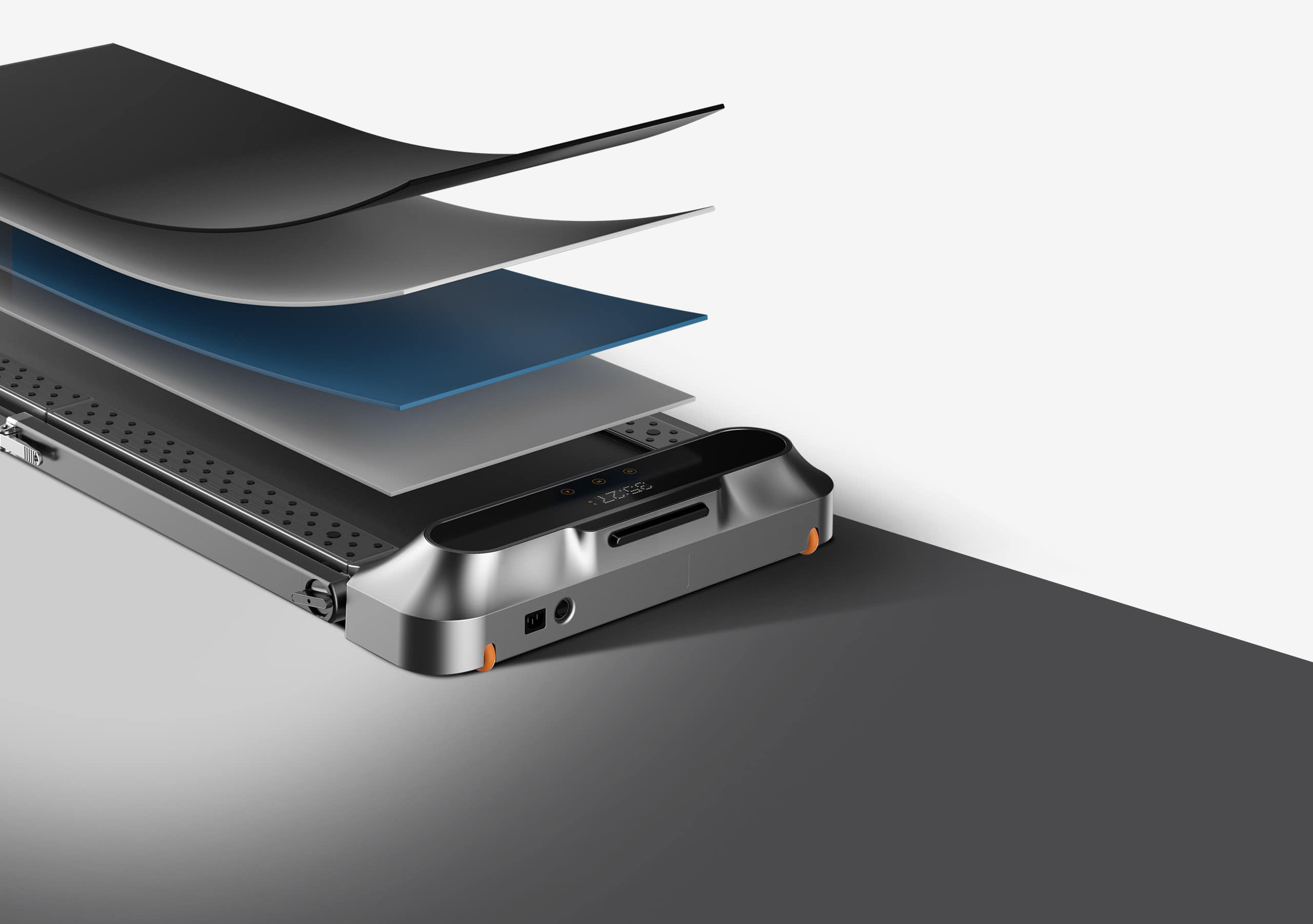 Note: The rendering is only for the effect, please refer to the actual product.
Run upstairs with full force,
without interruption downstairs
The high-horsepower and lower-noise brushless motor runs at only 65dB at full speed without load, so you don't have to worry about complaints when you exercise late at night.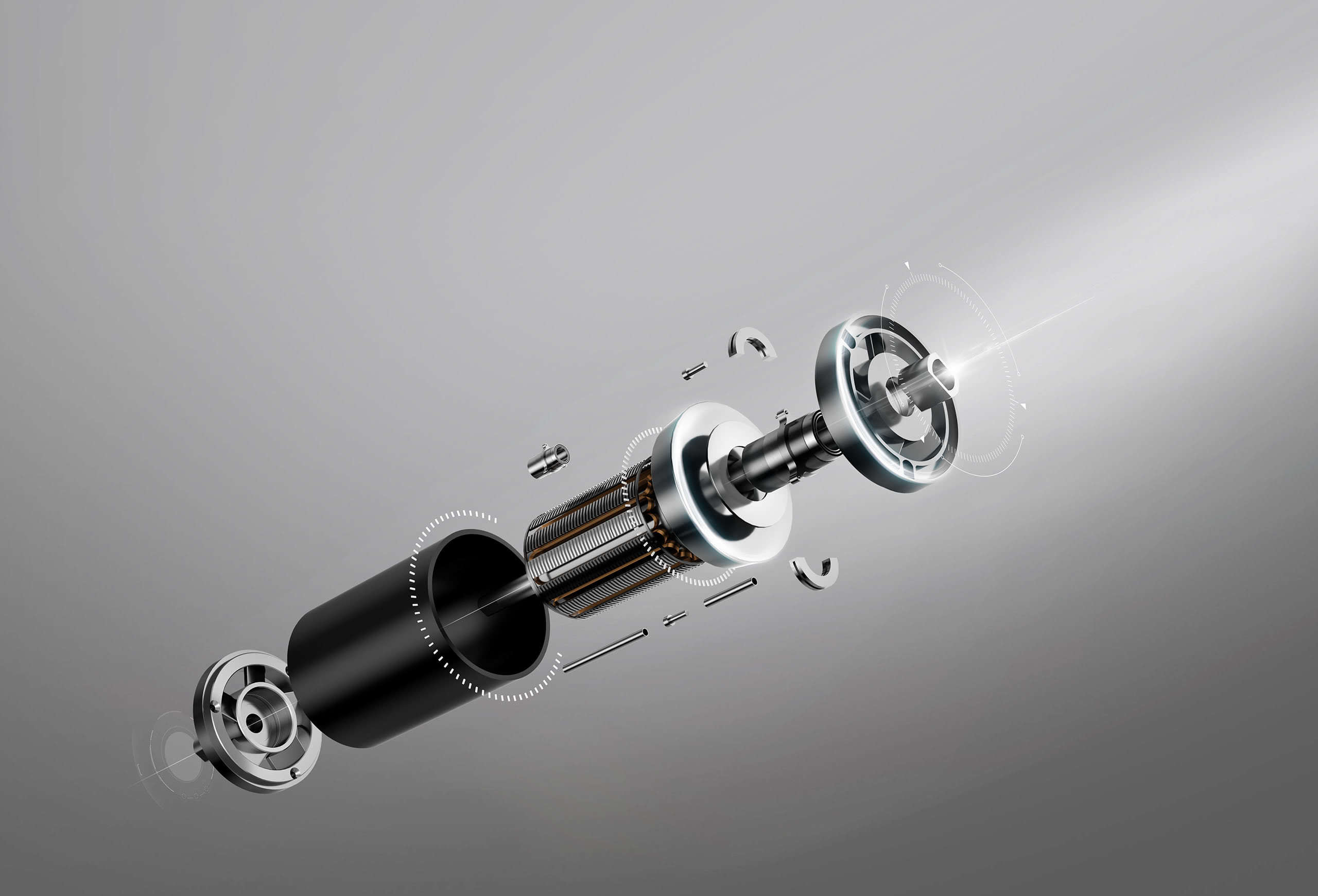 Note: The rendering is only for the effect, please refer to the actual product.
The whole machine is integrated without installation and
disassembly in one step, eliminating installation troubles.
Full of details Carrying the safety of the whole family
Storage box mobile phone holder

Adjustable armrest height

Exquisite remote control direct control

Upright storage non-slip

Metal safety pedal